Transparency and experience
Over the years we have adopted a method that rests on three principles which have become part and parcel of our business activities: transparency, because we seek out direct relations with our customers; experience, because our skills are the driving force behind each project; comprehensive service, because we have made it our mission to follow our customers from pack conception to product dispatch.
Design
A good idea has to be the best starting point for creating packaging and developing bespoke items. After discussing with the customer and carefully considering their requirements and the goals to be achieved, our team puts forward some design proposals. Subsequently, an actual sample is made according to the indications provided by the customer who is then able to see for himself the quality of the product and make any necessary changes.
Production
Creating a product does not mean supplying pre-packaged solutions, it means making bespoke products tailored to customers' requirements. Our vast experience and practice of direct consultation make sure that customers do not just receive a ready-made product but rather take part in the creation process in every step of the way. We can provide a wide range of products - shopping bags and bags for resale, boxes for luxury products and boxes for quick packaging, as well as complementary accessories such as tissue paper, labels and ribbons for the final finishing touches. And whenever tight timeframes do not allow us to tailor production to the customer, we have a set of stock items for customisation.
Management
Once customers have directly assessed the products during the sampling phase, they are offered an additional service when the item is finished. We have always worked with large volumes and over time we have built up storage capacity in our warehouses in order to facilitate the logistical management of the merchandise. In addition, we arrange for product dispatch to our partners' premises so that our customers enjoy a true turnkey service.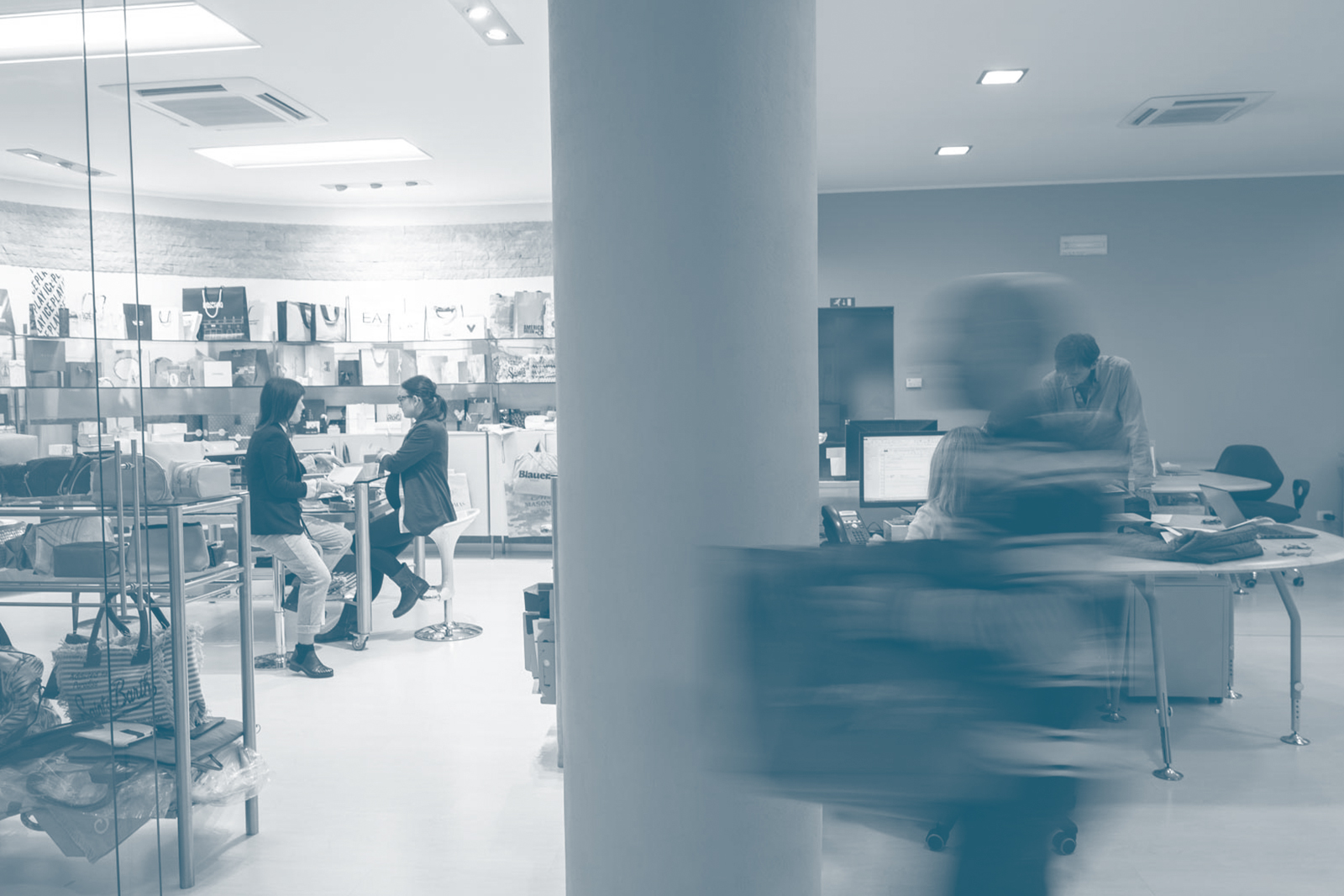 Do you need our support?
Tell us about your idea and our team of experts will make a unique product tailored to your company.
CONTACT US